Automation
We are one of The Best Dealer, Supplier And Installation Service Provider In business.
Tyre Killer
Driven with perfection, we are engaged in bringing forth the clients a broad array of Tyre Killers. Our array includes One Way Tyre Killers and Two Way Tyre Killers. The range is specifically designed to prevent accidents by bringing a vehicle to a sudden halt, without harming the passengers. Our range rips the tyres apart, thereby proving to be an effective solution for locations, where vehicles usually pass at a very high speed. We also offer the range in customized specifications, as per the clients' requirement.
.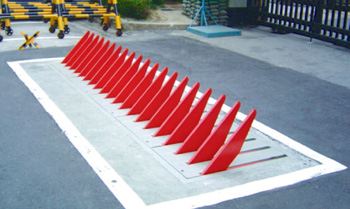 One Way Tyre Killer
We are among the prominent business organizations engaged in catering to the diversifies requirements of the customers by providing them with a remarkable range of One Way Tyre Killers. Specifically designed for lower security applications, the range is incorporated with spring loaded spikes that are lowered by the movement and weight of the car in the right direction. However, if a vehicle attempts to pass over in the wrong direction, it results in creating multiple tyre punctures.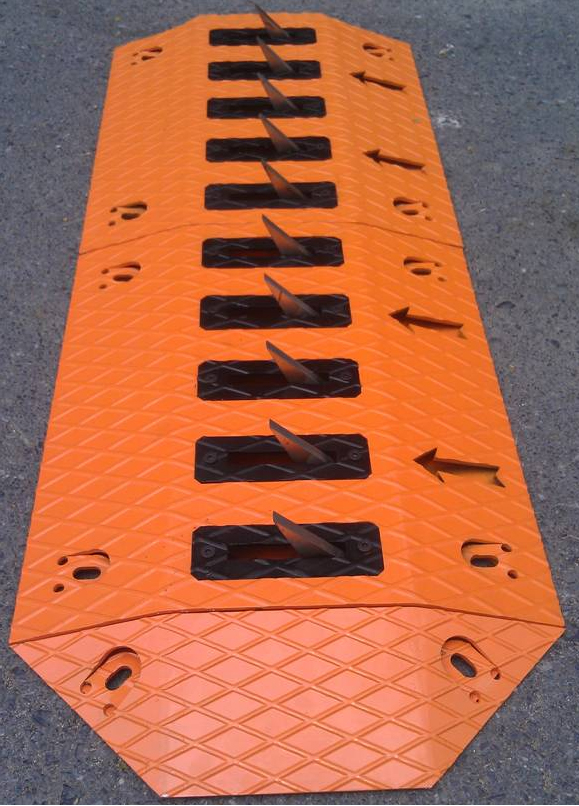 Two Way Tyre Killer
Owing to the rich industry experience, we have been able to bring forth the clients an excellent assortment of Two Way Tyre Killers. Specifically designed to bring a vehicle to sudden halt, the range rips the tyres apart, at locations where vehicles usually pass at a very high speed, thereby preventing accidents. The range is also incorporated with a set of hollow spikes, which are locked when the barrier is raised and allow safe passage for the vehicles.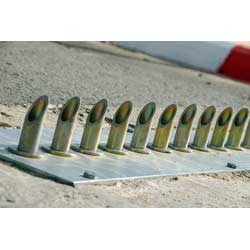 Tyre killer system shall be designed to damaged a vehicle by destroying tyres, axles, and suspension of motor vehicles.
Tyre killer system provides and can install Tyre killer systems across Ahmedabad to restrict vehicle access. Tyre killer barriers might be utilized with any type of access control system. The Tyre killer teeth retract below ground level when a signal is received from the push button or integrated access control unit giving safe access or approved vehicles. At the point when the vehicle has passed, the teeth come back to the active position, guaranteeing total protection from unapproved vehicle intrusion.